Visit our Expo at NDSM Treehouse to immerse yourself in a world of digital physical spaces. Projection, sound, objects, scents, sensors and interactive walls are just some of the elements you are about to encounter in the immersive installations designed and produced by students for the Minor Immersive Environments at the Amsterdam University of Applied Sciences. 
They will be presenting immersive installations for their project partners; Elders Vr, Otherwise collective, Dropstuff media, Stadsreporters, Treehouse NDSM concerts and 181. As well as some self initiated personal projects. See you there and be immersed!
Scroll down for the projects.
Date
Friday January 20th 2023
16:00 – 20:00 Expo
20:00-22:00 DJ
Location
NDSM Treehouse
T.T. Neveritaweg 55-57
1033 WB Amsterdam
Regarding  the catering; we would like to know if you are coming.
Please let us know if you'll show up….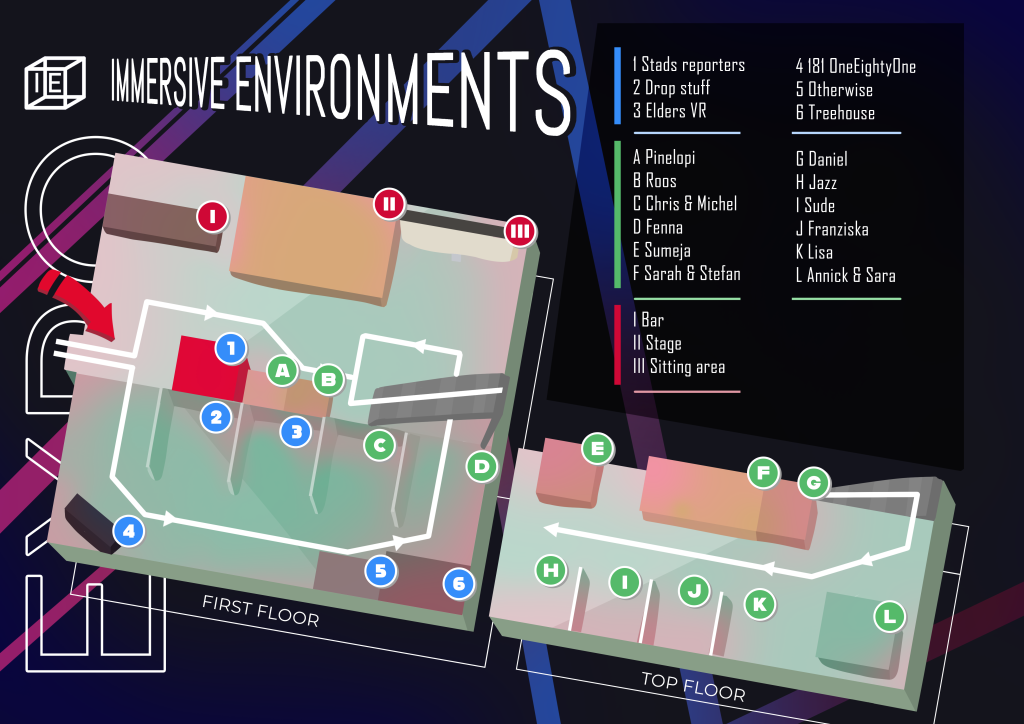 Hidden stories (Verborgen verhalen)
We made a space where one will be challenged to think and feel about the concept 'being at home, what is home?'. "Verhalen brengen ons samen. Onverdeelde verhalen houden ons van elkaar gescheiden." "Stories bring us together. Untold stories keeps us apart." Elif Shafak writer & human rights activist. New Haarlemmers and locals write and share their stories with each other and with the city. To create places in the public space where everyone can feel at home. Beyond the limits of language or bubble. Get into the phone booth and experience other peoples stories about home in an immersive environment.
Client: Stadsreporters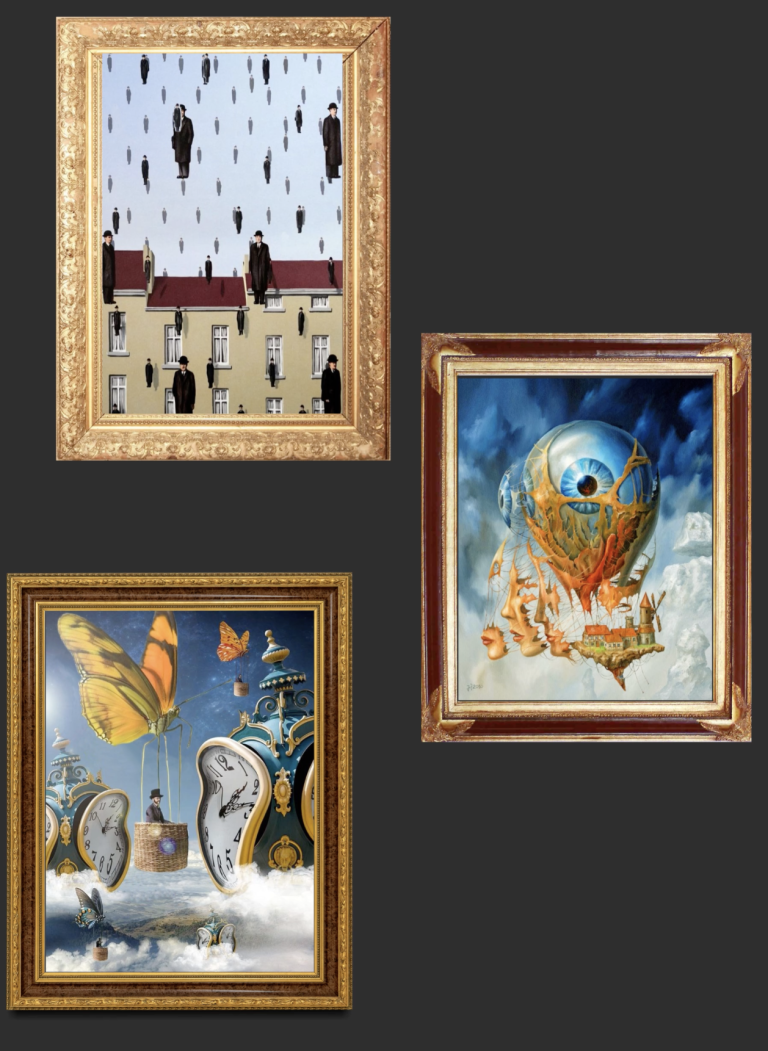 Treehouse living room concert:
We are creating a space for small concerts in the treehouse. The space can be changed for different kind of music by changing installations and objects. This will create a unique experience with the use of interior design and technology.
Client: Treehouse NDSM
181 is lightly obsessed with lights. 
As they're moving to a new building, they asked us to create an entrance experience which demonstrates their impressive skills, abilities and technical possibilities with lights. The expo exhibit will be a representation of the entrance we have worked on creating.
Client: 181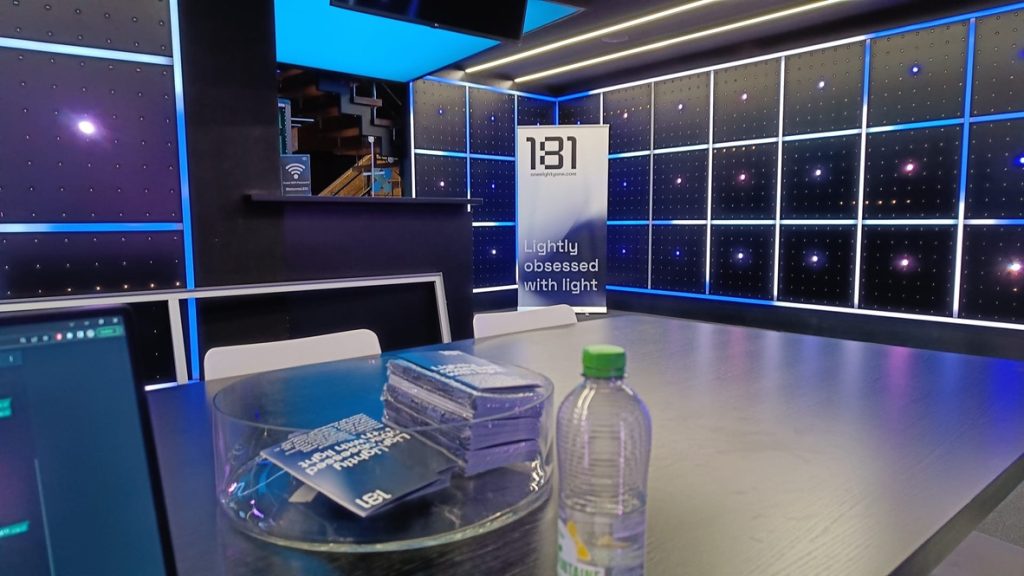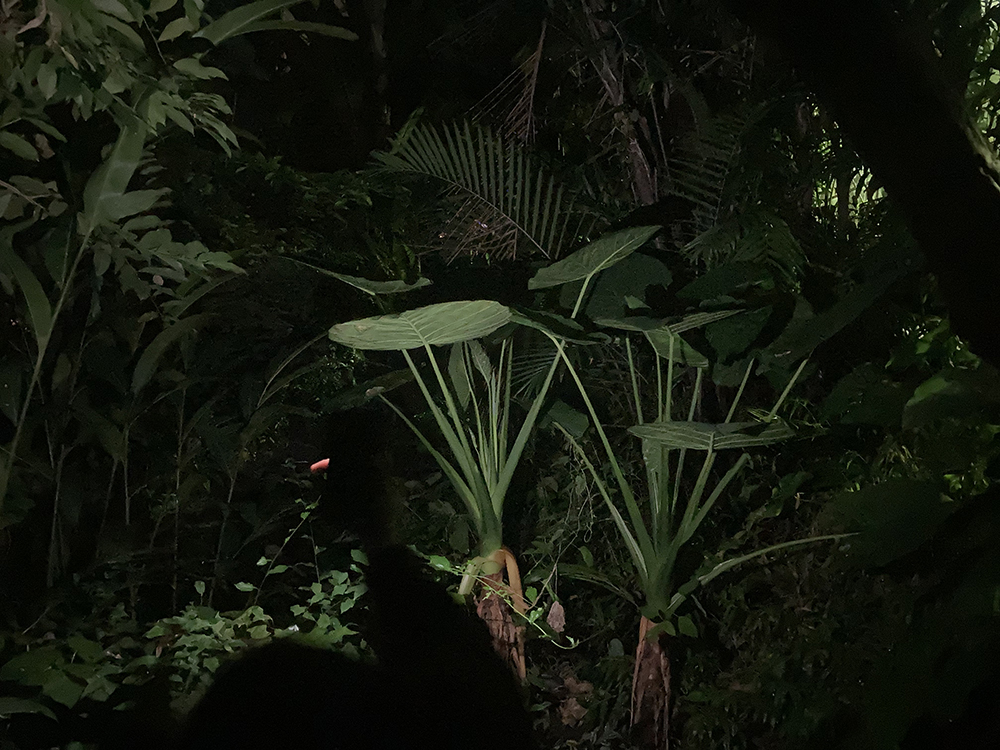 How do plants communicate? And do plant communicate with humans. Students worked together with Otherwise to create visuals and interactive experiences for the Amsterdam Light Festival in the Hortus Botanicus Amsterdam. Projection mapping on plants with generative art created with touch designer and sensors.
Client: Otherwise Collective
From excessive fun to childhood memory have fairgrounds always been part of human life in Western Europe. To tell the history of those art provoking places of technological innovation, the Fiera del Suono was created. Experience the prototype of a fairground that connects to the visitor only by using sound and makes them solve a puzzle by travelling through time.
Client: Dropstuff Media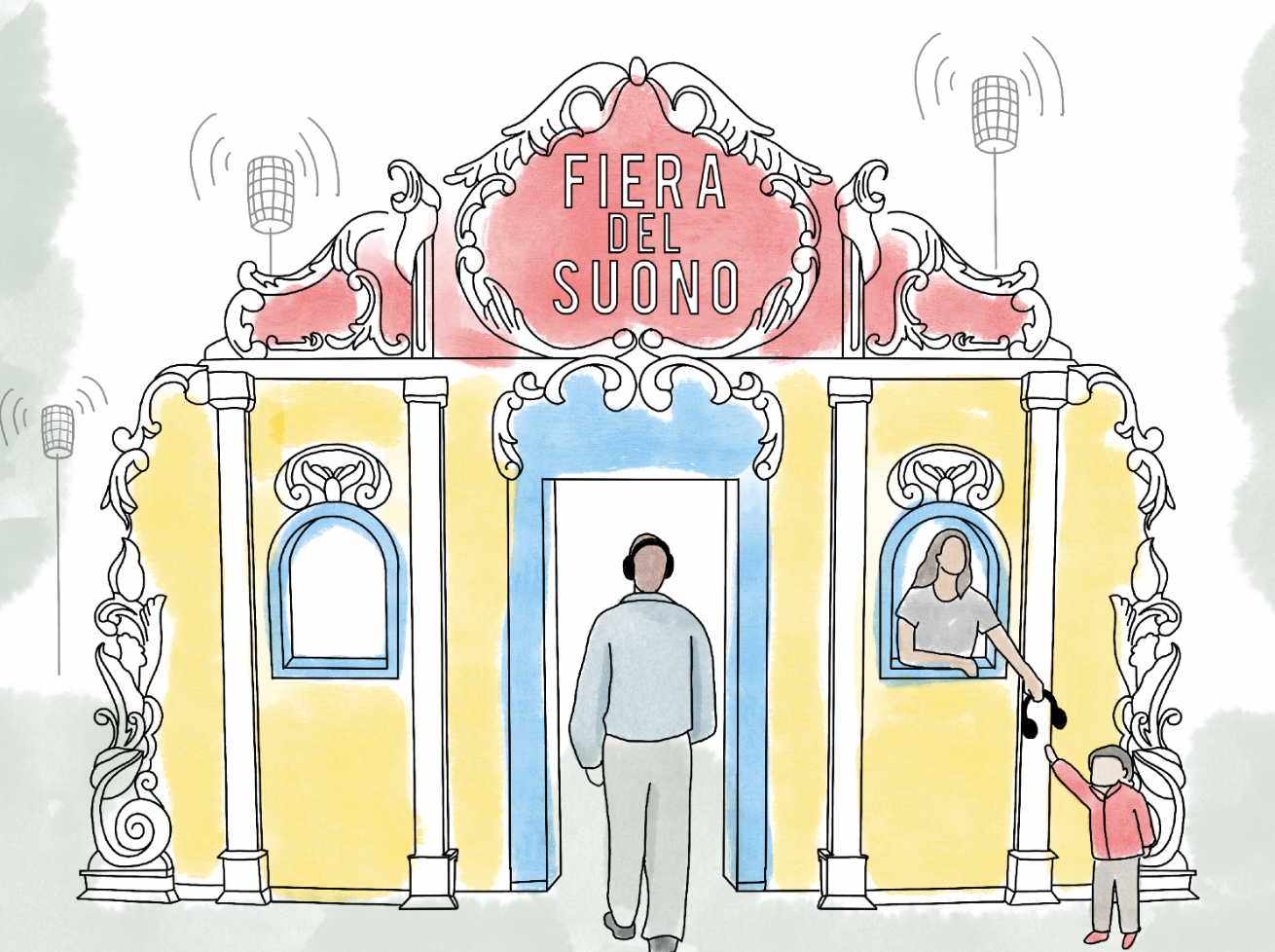 Virtual Reality for diversity
We created a 360 virtual reality video for the elderly. We also created an immersive room to enhance your sense before entering the VR world.
Client: EldersVR
Several personal experiments and self initiated projects will be presented.
Regarding  the catering; we would like to know if you are coming.
Please let us know if you'll show up….