'Try-outs with plants'
Sign up here
Regarding  the catering; we would like to know if you are coming.
 Please let us know if you'll show up….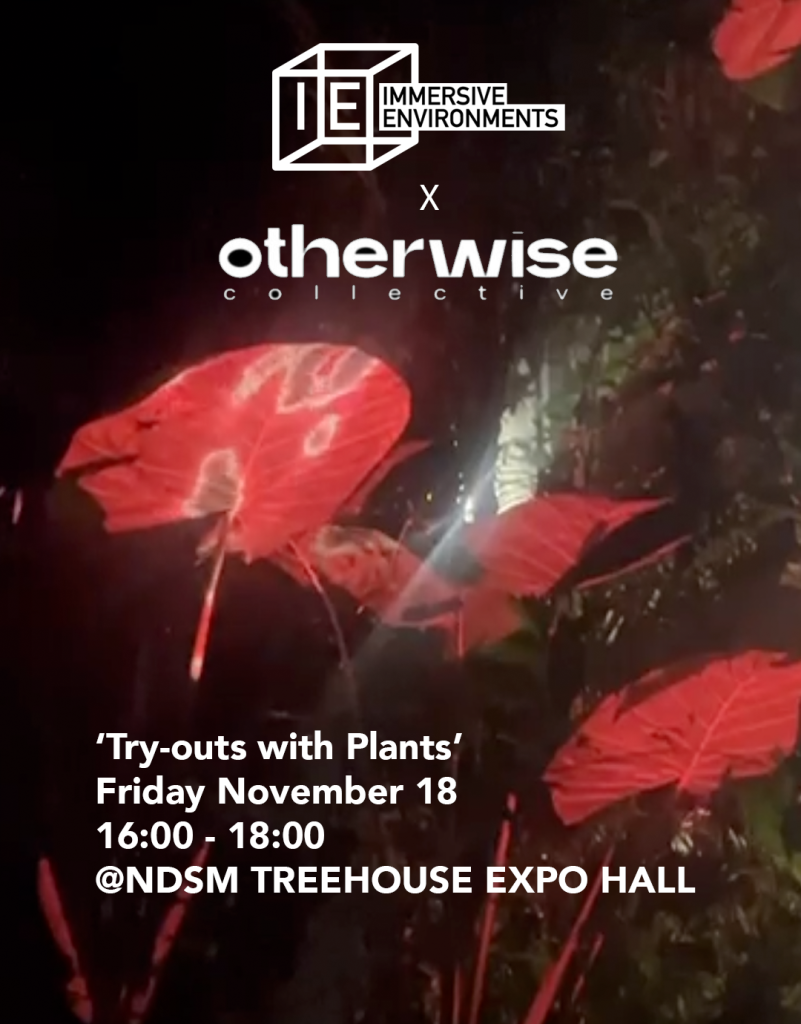 Students of the minor Immersive Environments are collaborating with Otherwise Collective. 
Together they are working on a project where communication with and between plants will be made visible and audible.This is a try-out by students of the University of Applied Sciences Amsterdam(HvA) for an Installation for the Amsterdam Light Festival later this year.
Date
Friday 17th June 2022
16:00 – 18:00
Location
NDSM Treehouse expo hall
T.T. Neveritaweg 55-57
1033 WB Amsterdam